Comfortable, repeatable and effortless toggle recoil

Communicates With The Body
The Arthrostim operates at 12-14 beats per second (in line with the body's low betasomatomotor rhythm) facilitating change

Adjust Multiple Positions
Adjust in ways and positions that cannot be achieved manually

We all have those patients that prefer not to be "cracked". Build you clinic by allowing them treatment that they prefer

90 Day Money Back Guarantee
Peace of mind with your purchase

Industry leading warranty

Decrease the wear on your body by using techniques that require less effort from you

Increase Knowledge / Increase Options
Access over 20 complete Chiropractic systems that use the Arthrostim (Courses available to stream on www.instantchiro.com)
Chiropractic Instrument Adjusting
An Arthrostim combined with education and a Chiropractors skill is a formidable combination in the creation of spinal health – Paul Lindsey DC

Comfortable, repeatable and effortless toggle recoil

Decrease the wear on your body by using your experience coupled with the Arthrostim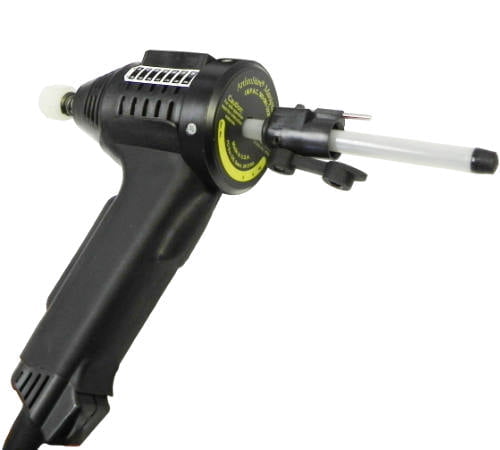 From body-builders to babies you set the right intensity for your patient

Adjust through the range of motion or in the posistion of pain, both of which may be impossible with manual techniques alone
Free Mini Course For Registered Chiropractors? 

By watching this mini course you state that you are a registered Chiropractor

You are with your patient and should use your own knowledge to treat your patient

By watching this video you agree that all clinical decisions you make with your patients are your responsability

By watching this video you agree that all liability for treating your patients rests with yourself
" I never dreamed I would buy equipment, but this equipment is awesome! So many of us chiropractors get taken in but you have a several month guarantee. Already I'm thrilled with my results! "
"I want to again thank you for giving to the chiropractic profession the best adjusting instrument ever built. The ArthroStim® is many steps ahead of the competition. Keep up the great work."
" My upper body is not hurting! I was so anxious about the first day and no experience. I had 75 people today, and I was expecting 50, but did more adjusting than otherwise and I did trigger point 15 to 30 seconds per point. I've got energy today at days end and my upper back doesn't hurt. Only two people asked about manual"
"I am a doctor of Chiropractic in Ohio . I have been using the ArthroStim® for over 5 years and love the results and the instrument. Both instruments have lasted for all these years...other instruments my friends are using have been replaced many times in a short period of time, but not my ArthroStim®!!"
Deal only available for Licensed Professionals in The United States of America. Not for export.
Arthrostim® Pro-Basic Kit
What's Included?
Pro-Arthrostim Instrument
Wall Hook
Instruction Manual And DVD
Single Tip Flat Adapter
Single Ball Adapter
Narrow Fork Taper Tip Adapter
Wide Fork Taper Tip Adapter
The kit that covers around 85% of clinical encounters a great kit to get started with.
Arthrostim® Pro-Comprehensive Kit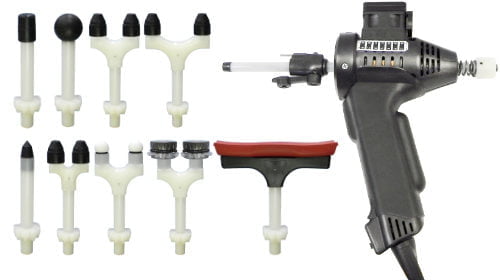 What's Included?
Pro-Arthrostim Instrument
Instruction Manual And DVD
Single Tip Flat Adapter
Narrow Fork Taper Tip Adapter
Wide Fork Taper Tip Adapter
Motion Adjusting Fan
Speed Selector Switch
AccuTip Adapter
Extra Narrow Fork Taper Tip Adapter
Narrow Gliding Fork Adapter
Rib Adapter Tip
Narrow Fork Foam Tip Adapter
The Impac Arthrostim Pro-Comprehensive Kit can be used for nearly all your Chiropractic clinic encounters and for all of the over 20 technique systems that use the Arthrostim. Available on 6 months interest-free with no credit check. An excellent Chiropractic tool kit for mechanical adjusting.
The Pro-ArthroStim® Adapters
Industry leading adapter selection. Enjoy over 20 individual adapters giving you the choice on how to treat your patient.
More adapter, more choice. Give your clinic the ability to choose without buying a different instrument.

Cut down treatment times with rapid friction fit sleeves as standard. Just switch the adapter and go.

From Trigenics® Multi-Probe to rib and torquing adapters, their are adapters for your technique and style.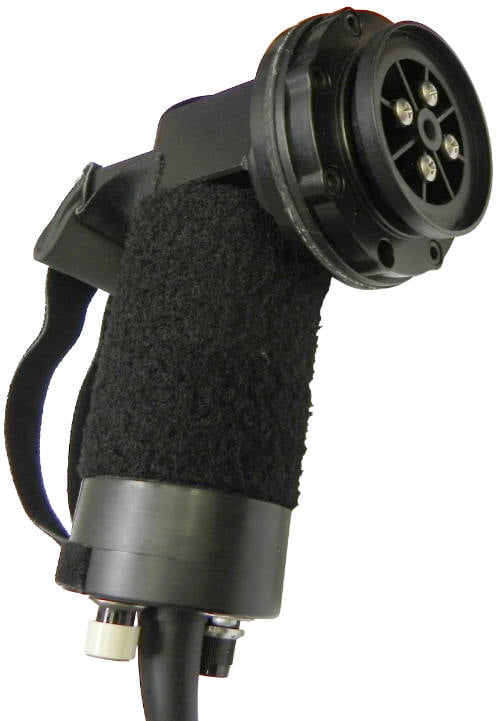 The Pro-Vibracussor® Instrument
The industry leading soft tissue and fascia percussion tool. Used in countless Chiropractic offices to affect the the structures that torsion the joints. Want it in your office?
Affect joints, fascia, muscles, lymph and other soft tissues on a frequency that works for them.

Don't buy multiple tools for different situations. Buy the right tool and use the correct adapter to get the job done.

High volume practioners love the bump switch. Give the patient what they want without increasing time.